With less than 85 days to go till kick-off for the 2018 FIFA World Cup in Russia, now seems like a good time to review the most important players in some of the key teams and look at how they are performing in the season so far. As the host country, Russia is the only nation that automatically qualifies for the tournament. All the other 31 countries had to earn their spots through various events, and the current odds of them winning range from 1000:1 for the lowest-rank team (Saudi Arabia) to 5:1 for Germany and Brazil, causing many to search for World Cup betting tips.  The competition promises to be tight and exciting, and the players who should prove the most interesting to watch are detailed below.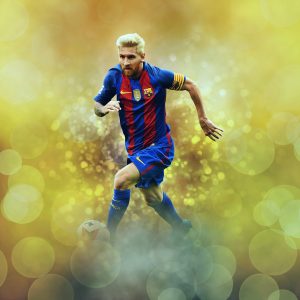 Argentina: Lionel Messi
Age: 30

Appearances: 43

Minutes Played: 3663

Goals: 35

Assists: 16
Some of Messi's fans doubted him, but he led Argentina to their spot in Russia. He is also the captain, and at 30 this could be the crowning moment in his career. He and manager Jorge Sampaoli are likely to give the 2018 World Cup everything they've got. He has commented that the countries he considers in the best form, and that he is most worried about for Russia, are Germany, Spain, Brazil and France. Belgium: Kevin De Bruyne
Age: 26

Appearances: 43

Minutes Played: 3513

Goals: 11

Assists: 19
De Bruyn has been vocal in his concern that Belgium does not have a good tactical system in place, particularly around defensive organisation. His incredible performance in the second half of the recent League Cup final against Arsenal, which secured a victory for Manchester City, has set the tone for what we expect to see in the future. Brasil: Neymar da Silva Santos Júnior
Age: 26

Appearances: 30

Minutes Played: 2697

Goals: 29

Assists: 19
The forward is still a key player in the Brazilian side, but whereas the 2014 team relied heavily on his muscles, 2018's Brazilians are all about style and flair. Neymar's performance in this situation will be interesting to see. Croatia: Luka Modric
Age: 32

Appearances: 32

Minutes Played: 2500

Goals: 2

Assists: 5
Recent allegations by Croatian prosecutors that Modric gave false evidence in the corruption trial of Zdravko Mamic have led coach Zlatco Dalic to have concerns over how his performance will be affected, but only time will tell. Colombia: James Rodriguez
Age: 26

Appearances: 27

Minutes Played: 1800

Goals: 4

Assists: 9
Rodriguez was a breakout star at the 2014 World Cup, but he struggled to find his footing and make an impact at Real Madrid. Now on loan to Bayern Munich, Rodriguez is working to regain his form ahead of the competition in Russia. England: Harry Kane
Age: 24

Appearances: 39

Minutes Played: 3222

Goals: 35

Assists: 4
Kane has 12 goals in 23 games for Blighty, and has emerged as a top striker after scoring freely in the Premier and Champions Leagues. He should be a real asset in Russia. France: Antoine Griezmann
Age: 27

Appearances: 38

Minutes Played: 3070

Goals: 23

Assists: 13
An explosive attacker, Griezmann was third in to 2016 Ballon d'Or and led France to qualifying for Russia by scoring one goal and making the other in their 2-1 game against Belarus. He has been vocal in his desire to win team awards, saying individual recognition will follow, an attitude that should help France in the World Cup. Germany: Toni Kroos
Age: 28

Appearances: 32

Minutes Played: 2648

Goals: 4

Assists: 9
Kroos is an exceptionally intelligent and precise player, and is expected to captain the team well from his midfielder position.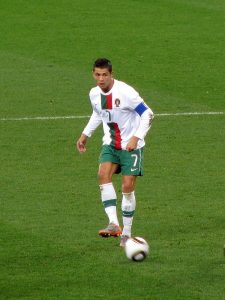 Portugal: Cristiano Ronaldo
Age: 33

Appearances: 35

Minutes Played: 2967

Goals: 37

Assists: 6
Still an impressive player, Ronaldo is not at his physical peak. He remains key to Portugal's success but will need to be properly managed, and rested at less important games between now and June. Spain: Andrés Iniesta
Age: 33

Appearances: 33

Minutes Played: 2199

Goals: 1

Assists: 3
Iniesta may have scored Spain's only goal at the 2010 World Cup, but he will also be 34 at the 2018 event. This tournament may be one of his last. He could be hungry enough for a win to push himself to success, or could simply not perform. A Very Serious Business When the jerseys that teams will be playing in capture the attention of fans everywhere, it seems safe to say that the event is being given all the brevity possible. That's what is happening with the 2018 FIFA World Cup. Russia has had a rocky road in getting to this point, but is now ready to host the 21st edition of the tournament. And fans around the world are more than ready to watch and analyse the games.