"Attack wins you games, defence wins you titles." A famous quote from arguably the greatest manager of all time, Sir Alex Ferguson. Ferguson built 13 premier league title-winning teams on a solid defence. While I can't say for sure how many draft fantasy football titles Sir Alex won, I think that there's still some truth in his words for us draft managers.
I am sure you have all got to the point where you have done your draft and you probably have 3 or 4 defenders from the top 7 teams. That leaves you at least one slot to rotate a defender in each week. The aim of this weekly blog is to see if I can help you choose which defenders that are probably on the waivers will keep a clean sheet each gameweek. If you can figure out who will keep a clean sheet each week then that disposable defender slot, which was probably one of your final draft picks, is the equivalent of a striker who scores every week. This is where fantasy champions are born.
Each week I'll be picking three teams from the wilderness that is outside of the top 7 who I think look good to keep a clean sheet. I have to say that I can't guarantee that the teams I pick will keep a clean sheet and anything can happen in football, so take my advice with a pinch of salt.
Gameweek 1 appears to be full of fairly simple looking match ups for the top teams, so I would back there to be a fair few clean sheets amongst them. If you can't get any defenders from the top 7, these are my three teams from outside who I think can keep a clean sheet in gameweek 1:
Crystal Palace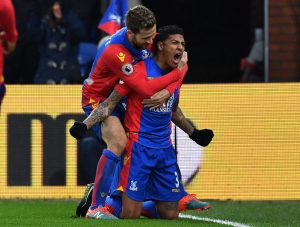 Playing against Huddersfield at home I will have to put Palace down as the most likely team outside of the top 7 to keep a clean sheet. Huddersfield became the first team in history to gain promotion with a negative goal difference, scoring just 56 goals in 46 games last season. Their impotent attack could struggle to break down this Palace side. I would put Van Aanholt as the best choice in this Crystal Palace defence, given his attacking capabilities.
Likely Palace starters– Van Aanholt, Milivojevic, Dann, Riedewald
Southampton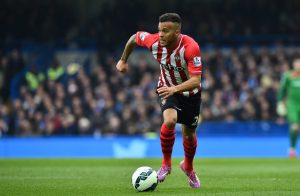 Playing Swansea (sans Siggurdson) at home could prove fruitful for the Saints defence. 14 clean sheets last season is a solid total although they could be weaker than last season given the likely loss of Virgil Van Dijk. In their last pre season they kept a clean sheet against a strong Sevilla team. Swansea will be no pushovers though, and they ended what was an otherwise relatively disappointing pre season with a strong 4-0 victory over Sampdoria. I am not totally convinced the Saints will keep a clean sheet but if you have to play a defender outside of the top 7 and Crystal Palace, they might be your best bet. Ryan Bertrand appears to be the standout player in their back 4, playing as an attacking left back.
Likely Southampton starters– Cedric, Yoshida, Stephens, Bertrand
Bournemouth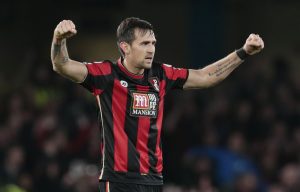 As I said before, this gameweek isn't looking terribly good for defenders outside the top 7. West Brom away isn't the easiest game in the world but Bournemouth have strengthened at the back with the impressive signings of £20 million man Nathan Ake as well as Asmir Begovic between the sticks. The Baggies looked very poor in the back end of last season as well, and it may take a little time for their new striker Jay Rodriguez to settle in and get his goalscoring boots on. As ever, Daniels is the pick of the bunch after his 4 goals and 3 assists last season.
Likely Bournemouth starters–  Francis, Cook, Ake, Daniels
That's all for this week. Good luck to all you draft managers in the first week of the season and make sure you don't miss the Friday evening gameweek deadline! Make sure to tune in to my blog each week to see me embarrassed as none of my picks keep a clean sheet.